Original 3D Icons Design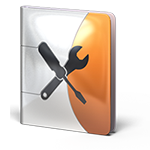 Professional icon design is one of the most important elements of any interface. User behavior is influenced by the icons you use, because icons communicate meaning about your product or service. First time visitors to your website or application will quickly skim through your offerings before deciding to stay or move on. You should aim to make their experience engaging and interactive within seconds. Use an original set of icons and you will create a memorable user experience. With just a few clicks, they will come away from your business with a feel for your brand. Users who find it easy to navigate your interface and gather information will often share the positive experience with family and friends. Professional icon design will increase the web traffic to your site and help you convert leads into revenue by facilitating purchases or customer inquiries.
Arnaez Studios
can help you make this happen! Creative icons are one of our specialties. With 15 years of experience in futuristic icon design for Windows and Mac, we can make your icons stand out from the pack. We use leading-edge software for modelling and rendering graphics, producing our signature look that is bold, modern and polished. We know how to find design solutions for the latest technology platforms for our client-base that spans Europe, the USA and South America. We also use our expertise to recreate natural and industrial looks, imitating the feel of such materials as plastic, glass, wood and metal, developing unique icons that marry functionality with brand messaging. If you are a web developer or a company with an online presence, we want to help you create professional icons for your business. Tell us about your business needs and we will be happy to share our proposal for a solution, free of charge. Contact us for a quote or to see samples of our icons, and we'll usually reply in 1 business day. We look forward to meeting you.