Office Interior render
Made in 3DS Max Design and VRay 2.0..
OVO - Icons from the future
One of the most best selling icons themes is the one called OVO by OHMYicons. This product provide a huge variety of futuristic icons for computers running Windows or Mac.
Client:
OHMYicons.com
Date:
December 25, 2014
Website:
Architectural 3D Rendering Services
Affordable 3D rendering services in Miami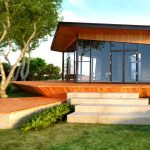 In Arnaez Studios we love to create architectural visualisation and 3D architectural renderings. If you need help to bring new places and spaces to life in 3D virtual reality, our CGIs, 3D flythroughs and photorealistic renderings are the solution. We can help you to present new developments in their best light before they're built, enabling you to secure planning permission, sell property 'off plan', and engage communities in regeneration and town planning. Let us help you to bring your vision to life in 3D!
We offer:
Interior renderings
Exterior renderings
3D presentations
Please follow and like us: