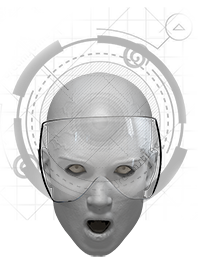 Our studio is focused on providing its clients with modern graphic design services of premium quality, excellent customer service, affordable prices and many other important competitive advantages. We will help your business stand out from the crowd by providing you with original and creative graphic design works. One of our key benefits is that we provide a full range of graphic design services.
Arnaez Studios specializes in logo design, banner design, flyer design, business postcard design, web design, shopping cart design and, most importantly, 3D graphic design.


We offer all types of graphic design services, including 3D design services , 3D emblem / logo design service, 3D logo modification and photo editing. We use a futuristic style in 3D graphic design that allows us to make every design work unique and take your visual design to the next level.
Arnaez Studios
has huge experience in graphic design and recommended itself as the industry leader. Moreover, we have striving for perfection and constantly work hard to improve our graphic design skills. So, if you choose to use our unconventional graphic design services you'll deal with real professionals. We are committed to the best possible customer experience. We will do everything we can to meet your needs and make you happy with our services. Remember, we are happy only when you are totally satisfied with our graphic design works! Arnaez Studios is best known due to being the modern graphic design studio. So, we use the most up-to-date technologies in our work and provide customers with the most innovative graphic design solutions. We have been operating in graphic design business for many years and built a solid reputation on the market. Our customers always have a satisfied look on their faces. Most of them become our repeat clients and recommend our graphic design studio to their relatives, friends, colleagues as well as business partners. That's why our client base is growing year after year. Join the happy family of our customers and get top notch
graphic design services
for your business!