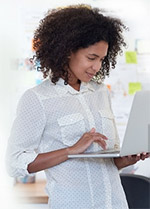 "Why a Web Designer in Miami can change your life?"
Well... if you initiate a business and want clients is obvious that the best way is to have a very good and attractive website. Isn't it?
People is calling every day asking the same question and I always say this analogy: "This is like if I go the a car dealer and ask to the seller How much for a car?" It depends. Right?
There is two ways to know the answer:

A) It depends what you need the website includes.
B) It depends how much money do you want to invest.
Because remember, you need to
be very conscious that this is an investment
.
Your website will be your sells person.
This "guy" could show, teach, explain or even sell meanwhile you are sleeping. But take this page as a sample. To avoid mental calculations on each call I just added a "Project Estimator". Yeah, probably my competitors can take advantage an low their prices.
Do I care? Not at ALL!!! I know my job and I prefer honesty before anything.
So in short.. if you are looking for a web designer in Miami, close to your place, yes there are many. But you should choose a professional that
you easily be able to navigate in their website.
You be really impressed by their design.
Be affordable and fit into your budget.
How to choose a Hosting provider?
In this jungle of commerce and business only the fast loading pages are the one who have more visitors. Just see yourself how you react when a page it take more than 45 seconds to load. You leave inmediately!
So in this case personally we has using many providers and the best choises are:

GreenGeeks: With 99.98% uptimes and load speeds of 445 ms, GreenGeeks offers fast and reliable hosting at an affordable rate. Add to this their feature-rich bonuses, high-quality 24/7 customer support via chat, and environmentally friendly practices.

Just let the best Miami web designer works for you