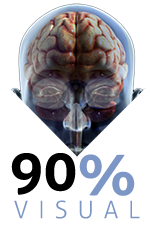 Recent studies have been made by professionals at M.I.T in the digital marketing space to find out how a 3D logo design used as a symbol would drive more traffic to a website. One of the comparisons made were between a static image and animated graphics. According to Molecular biologist John Medina, 65% of people are visual learners, and 90% of the information transmitted to the brain is visual. This indicates that 3D graphics will have the upper hand when it comes to communication.
Budapest University also points out that animated learning aids results in better comprehension than static books. An indication that three-dimensional graphics have the potential to be extremely successful, offering the possibility of high user engagement.
People in this day and age don't want to get spammed with images of your business; they want a simple, straightforward way to comprehend what your business is all about. If you can build a logo that delivers this message instantly, you will definitely skip ahead of your competition. That's why investing in a quality logo will not only save you money but also make sure you drive in more traffic to your business.
Third-dimensional world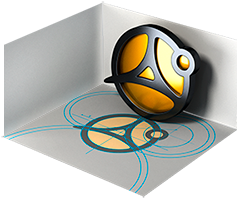 A digital three-dimensional logo is a symbol that simulates to be physical. This feature lets designers include it in movie presentations and make it spinning, bouncing, morphing, exploding, dissolving, among other effects. Only your imagination can restrict the limit of what a 3D logo can do.
People continue to change every day, and so does the way they perceive advertising. A typical emblem in today's market space is not enough to make your business attractive to clients. It would be best if you had something that will grab your audience's attention, keep them glued, and entice them to buy your products or services.
Origin of 3D logo design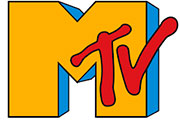 3D technology has been with us since the start of the digital age. Advancements in technologies such as computer-generated imagery, computer-aided drawing, Illustrator, and Photoshop from Adobe helped in bringing sophisticated digital tools to designers, enabling them to play around with their creativity and come up with magnificent works of art.
With this freedom came the need to make symbols more exciting and eye-catching, thus the emergence of 3D logos. MTV was the first media to change a primary monogram into an animated 3D logo back in the 1980s. The emblem was dynamic and captured the viewer's attention with ease. This dynamism defined its brand and attracted more viewers to their channel.
Difference between standard and 3D logo design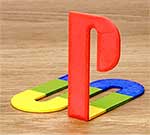 There are many ways you can differentiate a three-dimensional logo from a standard logo. The most obvious being that a 3D printer can print these logos. Secondly, a 3D logo has an X, Y, and Z-axis, while a standard only has the X and Y-axis.
In the physical space, you can place a printed 3D logo on any surface, whether it's hanging it from a ceiling, mounting it to a wall, or placing it on your desk. You can even levitate it if you wanted with today's magnum technology. A standard logo can only be mounted on a flat surface. In the digital space, a three-dimensional logo can also be configured to perform live actions that interact with the audience.
Why migrate to 3D logos
The world is continuously changing, and so is marketing; old methods of attracting potential clients are no longer enough. Successful businesses are staying ahead by embracing new technologies and different techniques such as e-marketing. When it comes to company logo designs, you can't go wrong with a three-dimensional logo.
Advantages of 3D logos to a business
1.      They are aesthetically pleasing
An excellent 3D logo will capture viewers' attention quicker than a standard logo; this is because of the additional axis that defines it as an object rather than an image. According to experts, the human eye reacts to moving objects faster than still images. To maximize the attracting power of your company 3D logo, you must use the right color panel, make sure it's the right size, and the message should be clear. Why invest a lot in pricy marketing tools while a good 3D logo can do the work for you.
2.      Communicates more with your audience
The way videos communicate more than still images is the same way 3D logos will deliver more than standard symbols. An ordinary 2D logo may leave the viewers guessing, while an excellent 3D logo will indeed send the message across. That's why many news channels bring up animated 3D logos before going live; it sends a clear message to the viewer that it's a news briefing and not an entertainment show. Your company's voice is more audible when you use 3D.
3.      Better branding
A good brand name is known for all the right reasons, that's why reputable companies wouldn't want their identity mistaken. The best way to communicate with your clients about what you are all about and the quality of service you offer are by building a reputable brand. A good logo should make it easy for people to remember your brand and communicate the products you offer. 3D logos do precisely that; they aid your business in better branding.
4.      Offers flexibility
With 3D logos, you have an infinity pool to choose from; it generates more possibilities for your business. With this flexibility, expert designers have ample room to experiment with crazy ideas.
Good logo designers capture the future in their designs and convert it to a 3D masterpiece; they will provide you with numerous options and give you templates to attach to the core concepts of your business, narrowing down to what the company truly needs. Besides, a good designer can remodel your standard logo into a 3D work of art.
5.      Compatibility
When it comes to marketing, businesses have moved on from the old printed media to electronic/digital media. These mediums have rendered some standard designs obsolete in some platforms. However, this is not the case for 3D logos because digital media is where 3D graphics thrives. Such platforms include; video streaming platforms, websites, social media, television, among others. 3D logos are able to function as intended on these platforms, therefore dishing out clear, easy to understand messages.
6.      3D Printable
Unlike the common standard logo, which is only printable in 2 dimensions, 3D logos is easily printable in three-dimensions. It is made possible with the help of a 3D printer, which helps bring designs into perspective. This way, you can take your logo and place it anywhere you want.
How to come up with good 3D logo ideas
Different businesses have different branding strategies; how you want to represent your business to the public plays a significant role in the design of a 3D logo; the rest is up to the designer to blow people's minds away. Some of the best designers in the industry feed their creative minds by watching a lot of sci-fi movies. The excellent graphics from these movies are a great inspiration giving designers the motivation to produce mind-blowing creations.
A good designer is one who provides the client with multiple options to choose from at the start; the second step is to try and wrap the design idea around the business image. A good designer will try and custom the logo to what the business represents and encourage the client to contribute to the design process. After arriving at a conclusive design, the client selects a color scheme and decide on a combination of motions to be performed by the logo.
Convert a Standard logo to a 3D logo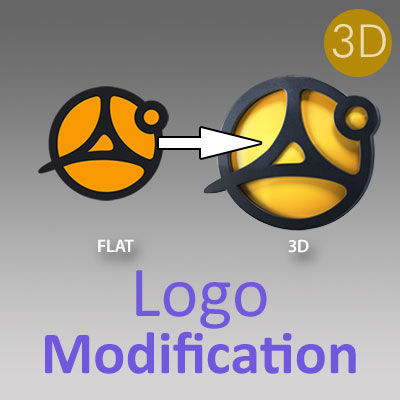 With modern, sophisticated design software, and an excellent 3D designer, your standard company logo can easily be converted into an interactive, eye-catching, modern 3D logo that people can't stop gazing at.
Such software includes; 3Ds max that was released in the early 1990s and owned by Autodesk www.autodesk.com, reputable for coming up with unique graphic design soft-wares, Maya which is also owned by Autodesk, and blender www.blender.org, which is a new tool that incorporates multiple features found in 3Ds Max and Maya plus its open source.
Which industries make use of 3D logos?
3D logos are made for all industries. Traditionally, 3D symbols were most common in the entertainment industry because it made use of digitals platforms like television. Later on, gaming and news industries incorporated this design into their structure. It created a tailored brand that gave them an exclusive logo that changed people's perspective.
With advancements in technology and the coming of smart devices like smartphones, search engines like google, and social media platforms like Facebook and Twitter, it is now possible for any business, no matter the size, to brand themselves online. It means that companies in industries like food, medicine, music, construction, transport, manufacturing, essential services, and many more could all take advantage of 3D technologies and get tailored 3D logos for their business.
Do 3D logos improve traffic to your websites?
Yes, 3D logos are for media outlets; because of their dynamism and captivating nature, they draw in people's attention and leave them navigating your website. Successive companies are keeping up with change by turning to 3D graphics to broaden their reach to draw in a bigger audience. You tubers and bloggers are also keeping up with this trend and paying for quality 3D logo designs to help them get more subscribers and views.
3D logos examples
Best 3D logos, icons, and design packages examples can easily found at arnaezstudios.com and cryo64.com. The creator of these sites is a top-rated designer at deviantart.com with multiple awards. The kind of talent you need to deal with this delicate process that will determine the success of your business.
Free 3D logos
Arnaezstudios offers free icons and logos you can download and use at Cryo64.com. This will give visitors to the website a taste of the future. Once you get a feeling of 3D graphics designs, you will be happy you made the right choice.
Please follow and like us: